Rite in the Rain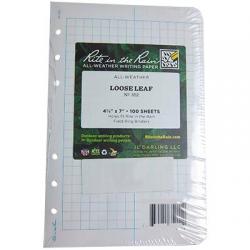 Pattern Transit Tough, durable and weather-proof, these 4 5/8" x 7" Rite in the Rain Loose Leaf sheets are perfect for recording data that will be filed or reorganized. Fits the following binders Yellow - No. 200, No. 210 Green - No. 9200 Tan - No. 9200T, No. 9210T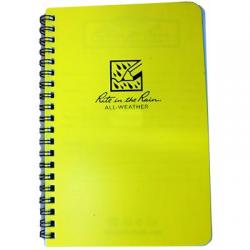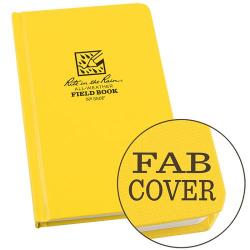 Pattern Field Specifications Overall Size 4 3/4" x 7 1/2" Cover Color Yellow Cover Material Fabrikoid Binding Sewn Bound Paper Color White Number of Pages 160 Weight 0.65 lbs Fabrikoid Case-Bound Books, the Tough Guys on the Block. If you need a seriously impressive book, our Case Bound Books won&rsquot let you down. Everything from the cover, the paper, the sewn-in pages, even the glue is designed to survive Mother Nature&rsquos wrath.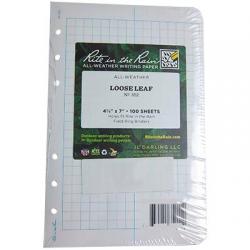 Pattern Field Tough, durable and weather-proof, these 4 5/8" x 7" Rite in the Rain Loose Leaf sheets are perfect for recording data that will be filed or reorganized. Fits the following binders Yellow - No. 200, No. 210 Green - No. 9200 Tan - No. 9200T, No. 9210T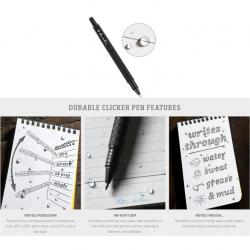 Functions in extreme conditions. The pressurized ink cartridge writes upside down and through moisture without smearing or washing off.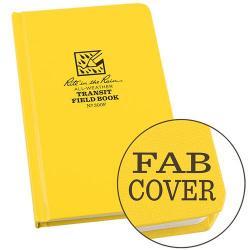 Pattern Transit Specifications Overall Size 4 3/4" x 7 1/2" Cover Color Yellow Cover Material Fabrikoid Binding Sewn Bound Paper Color White Number of Pages 160 Weight 0.65 lbs Fabrikoid Case-Bound Books, the Tough Guys on the Block. If you need a seriously impressive book, Case-Bound Books won&rsquot let you down. Everything from the cover, the paper, the sewn-in pages, even the glue is designed to survive Mother Nature&rsquos wrath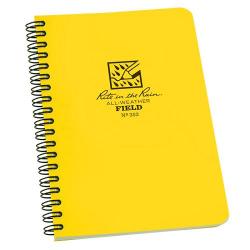 Pattern Field Specifications Overall Size 4 7/8" x 7" Cover Color Yellow Cover Material Polydura Binding Side Spiral Paper Color white Number of Pages 64 Number of Sheets 32 Weight 0.2 lbs
Displaying: 1 - 8 of 8 results